The Ultimate Tournament Destination for Football Fans
Kuala Lumpur, Malaysia, September 27, 2022 — Robi Axiata Limited, the second largest mobile network operator in Bangladesh, in collaboration with Leet Technology Inc. ("Leet"), an eSports technology company that provides a platform for competitive gaming, announced the addition of a new football game, 'Team Manager', to its ongoing Axiata Game Hero- Football Edition at the "Axiata Game Hero: Gamers Community Meetup" that took place in Dhaka recently. 
Team Manager allows participants to assemble a virtual team of real-life football players and score points based on those players' actual statistical performance or their perceived contribution on the field of play actual performance during the world cup.
Participants can start building their world cup team in Team Manager from October. But they can earn points from this game during the world cup football tournament days from November 20th till December 18th. Gamers from this competition has chance to win attractive prizes.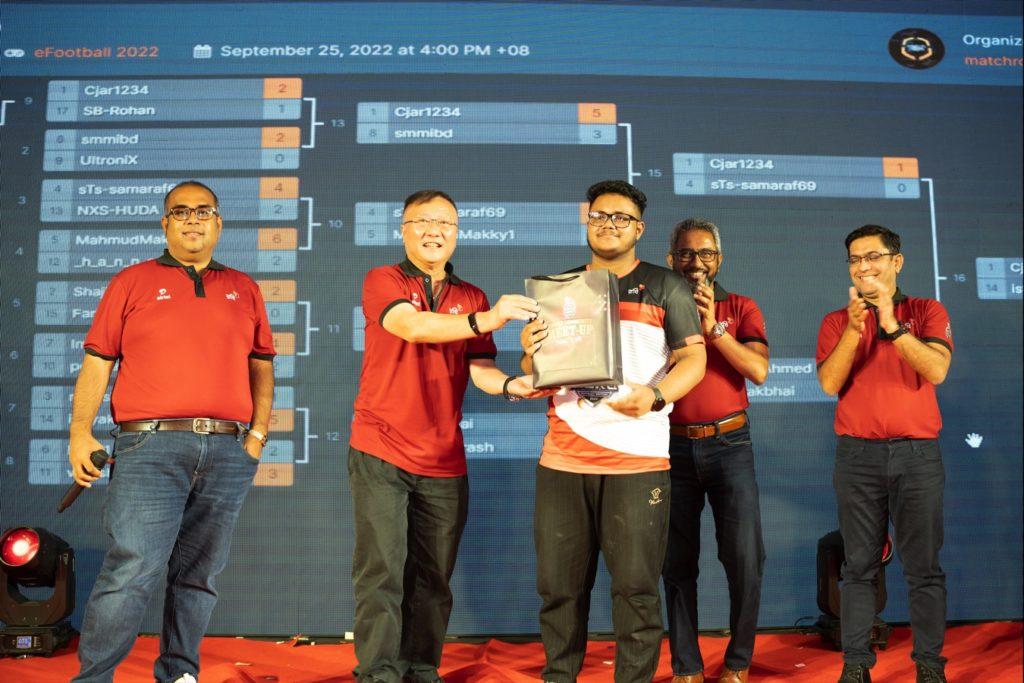 Meanwhile, the ongoing e-football competition of Axiata Game Hero is set to host its regional final on December 17th in Malaysia, where top two players from each of the four countries- Bangladesh, Cambodia, Indonesia, and Malaysia, will participate in the grand finale. The Game Hero international level competition is being organized by Robi's parent company, Axiata Group Berhad, based in Malaysia.
Axiata's operating companies in Cambodia, Indonesia, and Malaysia are organizing national level Axiata Game Hero competition in their respective countries just like the way Robi Axiata Limited is doing it in Bangladesh.
Mr. Keith Long, CEO of Leet Technology Inc., said: "We were excited to see the enthusiasm and massive participation from Bangladesh millennials in the gamers community meetup. The football fever is all set in conjunction with the upcoming Football World Cup Qatar 2022. We are so proud to have our collaboration with Robi Axiata and create a bigger gaming platform in the ecosystem."
Check out the video for more details : https://www.youtube.com/watch?v=TPYLyOOnO5k
About Leet Technology Inc.
Leet Technology Inc. (OTCQB: LTES) is an esports technology company that provides a platform for competitive gaming (including arcade games) in the fast-growing Southeast Asian markets with a community and mass market focus through its flagship product Maverick. The Company's mission is to deliver an end-to-end eSports & gaming ecosystem that enables registered users to play from anywhere at any time. It emphasizes catering to the general mass market over the niche professionals where the majority of market share and spending power is. LTES leverages its partnership with ICT and OTT operators with cost efficient solutions that can enhance their bottom lines. Please visit the Company's website at https://myleet.com/ for more details.