Guest-speaker lineup.
The blockchain & cryptocurrency scene is, at the time of this writing, on an uncontrollable rampage across the globe and Vietnam is of no exception. Having already seized the country by storm, taking root as a hot topic amongst the people's banter from the streets to the dinner tables, the subject has rendered many susceptible to misdirection from ill-meaning parties due to its relative youth and lack of education on the matter.
Vietstock (Tai Viet Corporation) – one of Vietnam's leading provider of financial and securities information, in conjunction with FundYourselfNow – an alternative funding facilitator, had deemed it their duty to educate further their compatriots to help insulate them against the negative aspects of the cryptocurrency revolution.
Held in the esteemed White Palace Convention Center, the event garnered attendance of up to a 1,000 audience, exceeding by large the projected amount of 500. As the event was positioned as an educational summit rather than a promotional drive, a majority of attendees were of the uninitiated or novices looking to better equip themselves.
Prominent guest speakers, including our Matchroom CEO Keith Long, were invited to make a brief dialogue on how blockchain synergized with their businesses and as well as the basics of blockchain & cryptocurrency; participating speakers hailed from a wide array of industries including gaming, finance, social, and energy. This was followed by a roundtable discussion with an open Q&A session to address any queries and concerns the public might have.
Our CEO Keith Long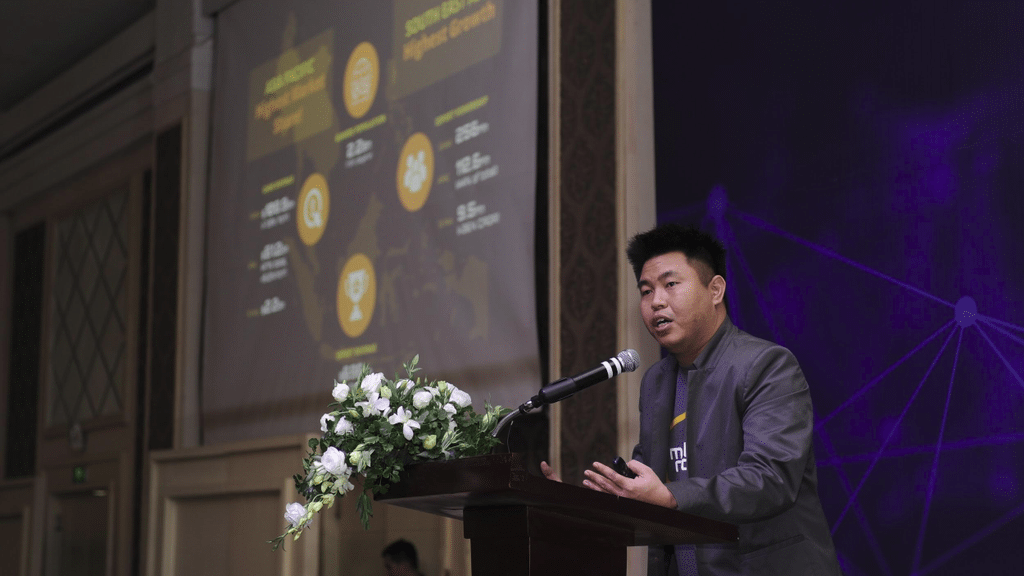 VIPs attending the event included Mr. Nguyen Ho Nam (chairman of Bamboo Capital Group Vietnam), Mr. Nguyen Duc Cuong (representative from Vietstock), and Ms. Le Thi Ha Thu (Miss Earth Vietnam 2017).
With cryptocurrency being valued at over 552 billion USD across over 4,500 different cryptocurrencies, blockchain is already poised to establish itself as a new-age staple in our daily lives. Thus, we here at Matchroom believe that being part of the community in these early stages, we should the best of our abilities, inoculate the public against the negative aspects of blockchain. Correspondingly, our FAQ section on our IO site shall be updated periodically in the coming days to include basic educational features for this very purpose.
Team Matchroom